Who is Alan Vaca?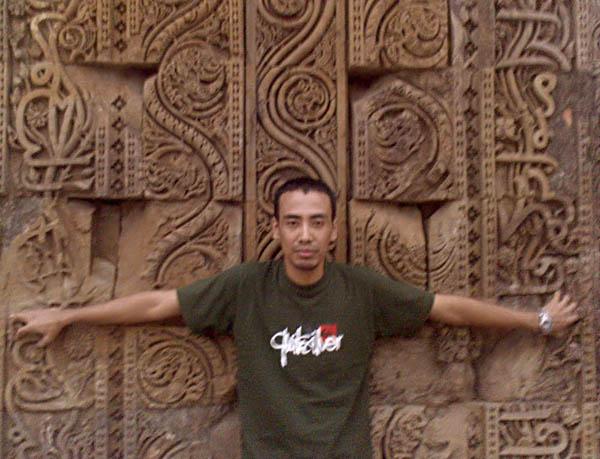 Alan Vaca
Yellout presents Alan Vaca, who is waiting to explode into the international music scene with his spritual lyrics and alternative music. This musical sensation was born and brought up in Ukhrul, Manipur. After the schooling at Sacred Hearts, he did a couple more years at Patkai then went on to graduate in economics from St. Anthony's in Shillong. He then moved to Delhi to do his post graduation in Political Sciences. After the universty studies, he cleared the PO exams and was with the State Bank Group at Hyderabad for a year. He soon left the government job to pursue his own calling - music.

Alan is a spritual man who believes that his life on earth is a short and passing phase en route to the eternal life. He takes his sprituality very personal and his creativity seriously. About his musical talents he says "It is a previlege God showers on few people, and I should not let it go to waste. I just have to give my best, blessings will follow". This faith has influenced the songwriting strongly.

Musical Background:

Born into a musically inclined family, Alan was the youngest amongst a sibling of 5. His mom has been a great influence in his formative childhood years. Alan grew up listening to various music styles - from country and jazz to heavy metal. He is deeply Influenced by British alternative bands like Coldplay, Travis, REM, Vertical Horizon, Collective Soul, Radiohead and delirious? though he idolizes a band called "Jars of clay". He has drawn many an influence from their song writing and music arrangements.

As a teenager with love for music, he experimented writing some lyrics. He quickly graduated himself to putting tunes for the lyrics he has written. With the knowledge of various musical instruments, he soon turned into a one man band. He plays all instruments himself on all his songs. Incidentally, he did not go through any formal training in music or learnt any of the musical instruments from a school.

"I have not had any formal training in music and learned to play the instruments by sheer interest. My friends were my instructors, we learned from each other. I am a voracious listener too, and I believe that helps upgrade my music skills. I play mainly the guitar (lead, rhythm, bass) and some (poor actually) flute and keyboards."