<!EpnHeading1>Centre grants global tag to Tulihal<!EpnHeading1End>
Source: The Sangai Express
Imphal, June 29 2013 : Along with officially declaring plans to make the civil aviation sector of the country more vibrant and travel-friendly, the Central Government on Friday granted official recognition to Tulihal Airport as an international airport.

For the development of Tulihal into an international airport along with similar facility for Bhubaneswar airport the Centre announced Rs 20,000 crore package for the two airports.

Contrary to earlier reports that Imphal (Tulihal) airport might be converted into an international airport most probably by June, Central Government's latest official announcement of granting international airport status last evening might lead to frenzied customary final touches to technically gain the recognition.

On the otherhand, Chief Minister O Ibobi Singh had tentatively set July month for Tulihal Airport to become fully operational as an international airport.

Amid ongoing construction and improvement of necessary infrastructural facilities at the airport, regional executive director (Guwahati), engineers and technical team of the Airports Authority of India (AAI) had called on chief minister Okram Ibobi Singh in April.

At the said meeting, pro-gress of construction and improvement of facilities for customs, immigration and security inside the airport were reviewed with a state official later expressing optimism that improvement of facilities will mark the start of international operations from Tulihal.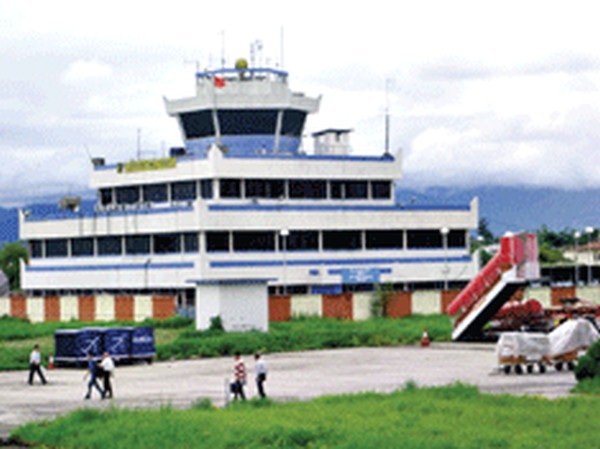 File photo of Imphal (Tulihal) Airport at Malom Tulihal
The meeting was also attended by Ministerial colleagues of the State CM and top civil and senior security officials.
It may be noted that despite initial controversy, the State government has already acquired the required land for converting the only airport in Manipur into an international airport, where at present over a dozen flights land on a daily basis.
The Central government also decided to set up 51 new low-cost airports with an aim to give boost to civil aviation sector and increase air connectivity to Tier-II and Tier-III cities.
The state-owned airport operator, Airports Authority of India (AAI), would set up the low-cost airports in 51 cities in Andhra Pradesh, Jharkhand, Bihar, Punjab, Uttar Pradesh, Arunachal Pradesh, Assam, Madhya Pradesh, Ra-jasthan and Maharashtra.
Also, construction of eight greenfield airports this year would be awarded under public-private-participation (PPP) mode for Navi Mum-bai, Juhu in Mumbai, Goa, Kannur, Rajguru Nagar Cha-kan at Pune, Sriperumbudur, Bellary and Raigarh, a statement from Prime Minister's Office said.
Also, the government was mulling operation and maintenance of airports at Chennai, Kolkata, Lucknow, Guwaha-ti, Jaipur and Ahmedabad through PPP contracts.
The decisions were taken at a meeting Prime Minister held in New Delhi last evening to finalise infrastructure projects for 2013-14 which was attended by Finance Minister P Chidambaram, Planning Commission Deputy Chairman Montek Singh Ahluwalia and Ministers of Power, Coal, Railways, Roads, Shipping and Civil Aviation.
* Comments posted by users in this discussion thread and other parts of this site are opinions of the individuals posting them (whose user ID is displayed alongside) and not the views of e-pao.net. We strongly recommend that users exercise responsibility, sensitivity and caution over language while writing your opinions which will be seen and read by other users.
Please read a complete Guideline on using comments on this website.