An evening at Buckingham Palace
- A Reception for the British scientific community -


Dr. Shachi Gurumayum, a UK based Manipuri researcher attended a reception given by the Queen and the Duke of Edinburgh at Buckingham Palace on 24th Oct 2006 for representatives of the British scientific community.

Shachi was also invited to a celebratory buffet dinner organised by the Royal Society immediately after the reception.

The reception was a grandeur affair and was attended by high profile personalities such as Prof. Stephen Hawking, the Physicist, Prof. Colin Pillinger, head of the Beagle 2 Marslander mission, and Lord John Browne, group chief executive of BP.

Since 2003, Shachi has played an active role in the Royal Society of Chemistry and the UK Chemical Industries Association and, during the reception, he was able to hold a brief discussion about his work with the Duke of Edinburgh.

Shachi is also currently serving as the Chairperson of the European Manipuri Association (EMA).

For more information on EMA, please go here.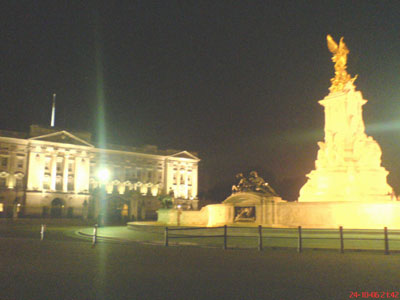 Buckingham Palace
---
* This news release was webcasted on 26th October 2006.


* Comments posted by users in this discussion thread and other parts of this site are opinions of the individuals posting them (whose user ID is displayed alongside) and not the views of e-pao.net. We strongly recommend that users exercise responsibility, sensitivity and caution over language while writing your opinions which will be seen and read by other users. Please read a complete Guideline on using comments on this website.