Ashwin Sanjenbam's Charity Work for SACSAS
British Heart Foundation Bike Ride 2007

Ashwin Sanjenbam, a Manipuri currently working as a manager of a security firm based in London, recently participated in the British Heart Foundation Bike Ride 2007 from London to Brighton.

He was one of the odd 30 skaters who took the task of competing against another 27,000 cyclists through hilly and unfriendly terrain.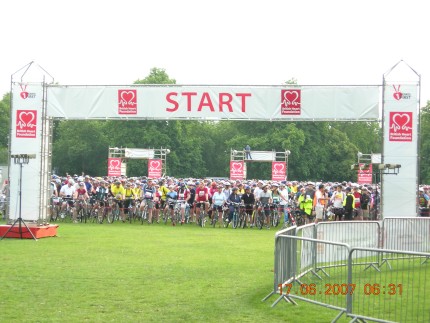 Start line for all cyclist at London



He undertook the task of skating on 8 wheels for 56 miles or 90 kilometres over a period of six long hours to raise fund for the children of Maobam khul, which the European Manipuri Association has been supporting to promote education in remote areas.

Ashwin describes the whole experience as good fun and gruelling but all for a good cause.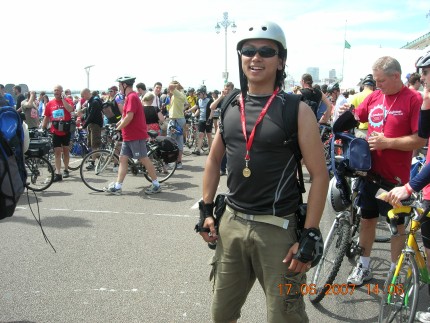 Ashwin Sanjenbam at the Charity Race



He hails from Kwakeithel and is a proud member of EMA

EMA would like to appreciate Ashwin for his noble atheletic effort and the funds raised. Ashwin's endevour should motivate more people to help the children of Manipur and, at the same time, promote healtheir living.

Related Links:
---
Dr. Bishwajeet Elangbam, Gen Secy, European Manipuri Assn(EMA) supplied this news item to e-pao.net. He can be contacted at biselangbam(at)yahoo(dot)co(dot)uk . This Press Release was webcasted on June 21st, 2007


* Comments posted by users in this discussion thread and other parts of this site are opinions of the individuals posting them (whose user ID is displayed alongside) and not the views of e-pao.net. We strongly recommend that users exercise responsibility, sensitivity and caution over language while writing your opinions which will be seen and read by other users. Please read a complete Guideline on using comments on this website.