Environmentalist Khuraijam Jibankumar Singh of NECEER, Imphal got elected as Associate of Linnean Society of London

Khuraijam Jibankumar Singh of North East Centre for Environmental Education and Research (NECEER), Imphal (Manipur) was elected as an Associate of The Linnean Society of London at a Meeting of the Society held on 5th November 2009 at Burlington House, London, United Kingdom.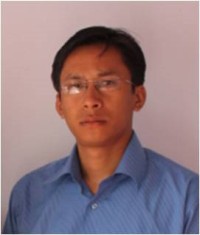 Khuraijam Jibankumar Singh
The Linnean Society of London is the world's oldest active biological society. Founded in 1788, the Society takes its name from the Swedish naturalist Carl Linnaeus (1707-1778) whose botanical, zoological and library collections have been in its keeping since 1829.
As it moves into its third century the Society continues to play a central role in the documentation of the world's flora and fauna - as Linnaeus himself did - recognising the continuing importance of such work to biodiversity conservation.
Khuraijam Jibankumar Singh is Managing Trustee of NECEER, Imphal and Co-ordinator of R&D Division of the Trust.
Presently, he is pursuing PhD in Life Sciences from GGS Indraprastha University, Delhi. He is also Editor-in-Chief of NeBIO Research Journal and Managing Editor of Ecotone Newsletter.
He is an enthusiastic conservationist and environmentalist who have been working for the conservation of fragile ecosystems like wetlands and sacred groves in North East India for several years.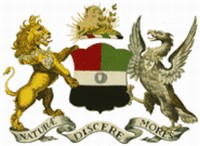 Linnean Society of London
Furthermore he is an active conservation activist of rare and endemic taxa (both flora and fauna) of the region. In the year 2008, he has successfully co-ordinated a Nationwide Awareness Campaign for the conservation of endangered and endemic deer -
Sangai
(
Cervus eldi eldi
) in five metropolitan cities of India.
He is an upcoming taxonomist and has ample knowledge of the rich floral diversity of the area. Electing as an Associate of the prestigious Linnean Society of London will enhance his contribution towards the environmental research and education in North East India.
---
This information was sent to e-pao.net by Thangjam Davis Singh (Honorary Fellow, North East Centre for Environmental Education and Research (NECEER), Imphal). You can contact Mr. Khuraijam Jibankumar Singh, who is a regular contributor to e-pao.net at redjiban(at)yahoo(dot)co(dot)in
The sender can be contacted at davis_thangjam(at)yahoo(dot)com
This was webcasted on November 07, 2009 .
---
* Comments posted by users in this discussion thread and other parts of this site are opinions of the individuals posting them (whose user ID is displayed alongside) and not the views of e-pao.net. We strongly recommend that users exercise responsibility, sensitivity and caution over language while writing your opinions which will be seen and read by other users. Please read a complete Guideline on using comments on this website.