On the arrest of Journalist Kishorchand
30 November 2018,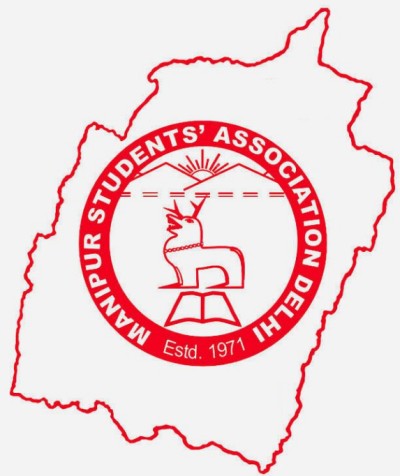 The BJP government of Manipur led by its Chief Minister Nongthombam Biren is at a new low again. It has used all means at its disposal to curtail and shut down the voices of the people since it came to power in 2017.

On 26th of this month (November) journalist Wangkhemcha Wangthoi @Kishorchan, former sub-editor and anchor of Imphal based ISTV network was arrested by the police on seditious and obscene language charges under section 124-A/294/500 of the IPC after he uploaded a video in social media where he questioned the government's agenda of celebrating Rani Jhansi on the occasion of Quami Ekta Diwas.

He was released on bail after the Chief Judicial Magistrate L. Tonsing found that the video which he uploaded through social media did not attract section 124-A and that section 294 and 500 are bailable offences. He was rearrested on the same day of release without any arrest warrant, neither his family has been informed the reason of his arrest.

Mention may be made here that Wangkhemcha Wangthoi has been a harsh critic and an outspoken voice of the BJP government's policies in Manipur, from the absurd and humiliating statement of the CM at the Madhavpur Mela in Gujarat on 29th March earlier this year, to the atrocities carried out by the BJP government during the Manipur University crisis. He was also earlier arrested on 9th August this year for similar act of questioning the BJP government.

The Nongthombam Biren led BJP Hindutva government in Manipur has nothing to hide nor nothing to offer to the people of Manipur. Scratch the surface and it reveals its fascist character now and then.

The abrupt discontinuation of news analysis and discussion program that used to be aired at 7.30 am news everyday on All India Radio (AIR) under the direct order of the BJP government clearly reveals the utter distaste of any voice that does not speak the BJP language.

This cowardly action of arresting dissenting voice should not be treated in isolation; rather it is the continuation of a series of similar arrests made by the government since its rule. What lay before our eyes naked is a classic example of a true tyrannical government which does not allow different voices of any kind.

It is Wangkhemcha Wangthoi today, tomorrow it could be any one of us. The government is generating a culture of silencing people's voices through its use of arbitrary and draconian law – the detaining of Wangkhemcha Wangthoi under National Security Act (NSA) is an example.

The state government in a desperate measure to cover up its failure in building consensus on its governance in the last one and half year is ready tooth and nail to use any coercive means. However, it should be reminded that public consensus cannot be built by pouring in fear and terror to the collective psyche of the Manipuri population.

We strongly condemn the action taken upon WangkhemchaWangthoi and he should be released unconditionally. We now ask the people of Manipur to come out and raise their voices against the despotic actions of the BJP government that is becoming fascist as days pass by. We stand in solidarity with all the people's struggle for freedom and justice.

Manipur Students' Association Delhi (MSAD)


---
* This Press Release was sent to e-pao.net by Manipur Students' Association Delhi (MSAD) who can be contacted at msad(DOT)manipur(AT)gmail(DOT)com
This Press Release was posted on December 01 2018
* Comments posted by users in this discussion thread and other parts of this site are opinions of the individuals posting them (whose user ID is displayed alongside) and not the views of e-pao.net. We strongly recommend that users exercise responsibility, sensitivity and caution over language while writing your opinions which will be seen and read by other users. Please read a complete Guideline on using comments on this website.