Discussion : Identifying Colonial Settlers
May 25, 2018, Delhi: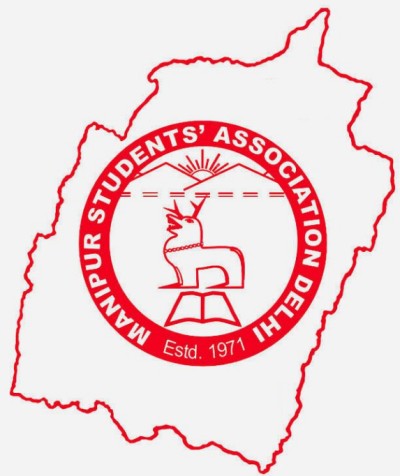 MSAD successfully organized a discussion program on the present socio-political and economic status of Manipur under the topic "Identifying Colonial Settlers: A Perspective on Manipur Society through the Lens of Israel-Palestine Conflict."

The commitment to organize the said program was ignited by the ongoing Israeli genocide of Palestinians, founded upon Israeli occupation of Palestine using its military might and population transfer where the rightful claim for a free and liberated Palestine is rejected by the Zionist state leading to a systematic killing of Palestinian civilians by Israel backed by its Western allies.

In India, the Kashmiris face a similar plight under the Indian occupation. The voices of the Kashmiris for freedom from India are answered with pellets and bullets resulting in disfigurements, blinding and loss of thousands of Kashmiri lives. More than a hundred of the population have been killed and many more injured and blinded in this year's crackdown on the Kashmiri population. In the name of retaliation, the Indian state uses its military force with absolute immunity to terrorize the Kashmiris.

Under similar circumstances, the people of Manipur have been living a life of terror and uncertainty under India's occupation since 1949. Deterioration of the economy monopolized by outsiders, forced disappearances, fake encounters, rapes and murder of indigenous women and men, etc. continue to reek Manipur.

There has been unchecked migration of non-Manipuris taking place in Manipur and the whole of the "Northeast" region. Many non-Manipuris are being transferred in an organized manner from various parts of India and with their number in Manipur escalating each and every single day, the fate of the people of Manipur is at stake.

In Tripura, the indigenous population has been already reduced to a minority in its own space with little representation, no economic power and no social/community agency. It is also to be mentioned that the Indian government has come up with a bill (The Citizenship (Amendment) Bill, 2016) in its parliament which will give citizenship rights to all the foreigners from Bangladesh, Afghanistan, Pakistan, etc. who have migrated to the "Northeast" till now.

Truth be told, Manipur does not see the non-locals as merely non-locals, but as colonial settlers carrying out the project of colonizing the historical, geopolitical space of Manipur. It can't be said that Manipur, in years to come, will not be converted into a "Palestine of India," a gift of Indian "democracy". MSAD, as a collective voice of the student community of Manipur, takes a solid stand to safeguard the demographic structure of Manipur or else the days are not far away when we might suffer the same fate as that of the Palestinian people.

MSAD is of the view that the non-Manipuris staying in various part of Manipur are the fruits of state-sponsored migration to Manipur, the result of a constant attempt to change the demographic structure, assimilate the indigenous identities and cultures through this settler population and various other agents, a project executed and framed by India to colonise and "nationalize" the space that is Manipur. The ruling class both from India and Manipur have joined hands to carry out this project of "nationalizing space" and MSAD takes both these groups as anti-Manipur.

The recent clash at Khurai between the people of Manipur and the outsiders/settlers is nothing but a manifestation of the larger political development happening under Indian rule over Manipur since 1949, after the "takeover" of Manipur.

MSAD urges the people of Manipur to stand united and fight the common oppressor. We urge the international community to stand united and give its solidarity to the rightful claim of Manipur to restore its lost sovereignty and to those oppressed nations and communities all over the world struggling for freedom and liberty.

End Israeli Apartheid!
End military occupation!
Stand for freedom and liberty!
Apunbana Yaifare!


---
* This Press Release was sent to e-pao.net by Manipur Students' Association Delhi (MSAD) who can be contacted at mediacell(DOT)cmo(DOT)ngl(AT)gmail(DOT)com
This Press Release was posted on May 21 2018
* Comments posted by users in this discussion thread and other parts of this site are opinions of the individuals posting them (whose user ID is displayed alongside) and not the views of e-pao.net. We strongly recommend that users exercise responsibility, sensitivity and caution over language while writing your opinions which will be seen and read by other users. Please read a complete Guideline on using comments on this website.