MSAD Interaction Program on Militarisation in Manipur and Inner Line Permit System

New Delhi, 15th July 2012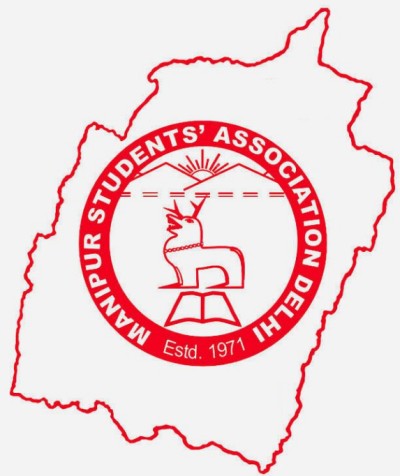 Office of the
Manipur Students' Association Delhi
New Delhi
Ref No.: MSAD/20120715/PR
Dated: 15/07/ 2012

MSAD Interaction Program
Minutes and Decision

An interaction program was organized today, i.e., Sunday, 15th July 2012, at the Arts Faculty, University of Delhi. The interaction program attended by the executives, advisors, and volunteers, and members of MSAD was focused on two themes: (1) Militarisation in Manipur and (2) The ongoing movement for implementation of Inner Line Permit System in Manipur.

The interaction discussed in length the causes and context of the Armed Forces Special Powers Act 1958 and other repressive laws and forms of repression in Manipur in particular and in the Indian sub-continent in general. There was also discussion on the impact of immigration and the policy of 'demographic invasion' that had negative repercussion on the relation of production, community identity, and development and peace.



MSAD Interaction Program on 15th July 2012 at University of Delhi


The interaction program was concluded with the following decisions:

(1) We commemorate the 15 July 2004 Nude Protest against AFSPA and also share the grievances of the victims of the Operation Blue Bird 1987 and all the victims of various instances of systematically instrumentalised genocidal assaults by the Indian machineries that were perpetrated on the pretext of national security and peace.

(2) We condemned militarization of Manipur that had been structured upon the subjugated and exploited people to continue with an exploitative political economy.

(3) We considered that the political, cultural and economic problems created by unrestraint immigration of outsiders can only be resolved by imposing restriction on the uninvited immigrants. We reiterated and endorse the spirit of resistance against outsiders exhibited in 1980 and the subsequent period.

(4) Having observed the ongoing demand for implementation of Inner Line Permit system in Manipur, we reiterated our stand to uphold the principle of collective struggle against militarization and the movement for protectionism to promote growth and peace in Manipur.

(5) We decided to meet again to draft a pamphlet on the current issue in Manipur.

Sd/-
Johnson Soibam
Organisation Secretary,
Manipur Students' Association Delhi (MSAD)
---
* This Press Release was sent by Manipur Students' Association Delhi (MSAD)
The sender can be contacted at msad(dot)manipur(at)gmail(dot)com
This PR was webcasted on July 16, 2012 .
---
* Comments posted by users in this discussion thread and other parts of this site are opinions of the individuals posting them (whose user ID is displayed alongside) and not the views of e-pao.net. We strongly recommend that users exercise responsibility, sensitivity and caution over language while writing your opinions which will be seen and read by other users. Please read a complete Guideline on using comments on this website.