RUFOW speaks on Conflict Situation at MRF Delhi interaction session
- Religious Universal Friendship Organisation Of The World -

15 June 2011, New Delhi: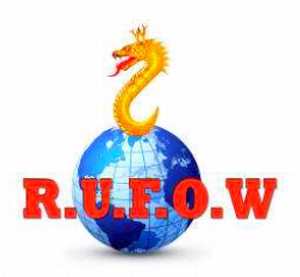 Advt. No. 14 U.P.S.C.
110011/ Gov. of World
Phone No. +919612979232
RN 1/10(1) 90

RELIGIOUS UNIVERSAL FRIENDSHIP ORGANISATION OF THE WORLD
Ref. No: 84
Date: 16-06-2011 New Delhi

Manipur Research Forum Delhi na pangthokpa monthly interaction session da ngarang 15th June 2011 da Worldview of RUFOW in Conflict Situation haiba wafam asida RUFOW gi delegate na wa ngakhre. Session aduda RUFOW gi shantigi wakhallon amasung paojelbu eekai kumnakhi.

Shanti gi wafam asigi matangda manung mapan faona khnnakhi. Pnba yabadi, RUFOW gi Delhi khongchat asida Indiagi Prime Minister amasung atei luchingbasing unnaduna awang nongpok bharat, mapung oina Manipurda, kamdouna chaokhatpa amasung shanty puraktuna laan leitaba khunnai ama oihangadage haibagi wafamsing khnna neinagani.

Hatna sunaba khudingmak polloidadi watemnaraga loisilli. Chahi yangkhei henna lanbung oiraba Manipur asida meeyamna shanty pamle. RUFOW na Shantigi pambeisinggidamak paikhatliba thourang kaya asida Government of Indianasu achouba thoudang loufam thokee haina RUFOW na mot thamli.


---
* This Press Release was sent by Malem Ningthouja
The sender can be contacted at mningthouja(at)yahoo(dot)com
This PR was webcasted on June 16 2011 .
---
* Comments posted by users in this discussion thread and other parts of this site are opinions of the individuals posting them (whose user ID is displayed alongside) and not the views of e-pao.net. We strongly recommend that users exercise responsibility, sensitivity and caution over language while writing your opinions which will be seen and read by other users. Please read a complete Guideline on using comments on this website.