IN MEMORIAM


Office Bearers:

President:
Raj Vedantam (1978)

Secretary:
Momo (1988)

Treasurer:
Basanta (1988)

Members:
Ronnie NK (1988)
Balan B (1988)
Chiru SJ (1988)
Ringo P (1994)

Advisor:
John Zamkhomang (1975)


The past students of Don Bosco School, Imphal joins thousands of others around the world in expressing extreme grief and sorrow at the sad demise of one of the most loved personalities to have ever graced the school, Fr. John Med, SDB, who left for his heavenly abode at 10:15 am on the morning of the 25th of January, 2011 at Imphal.

Born on 13 April 1916 in the erstwhile Czechoslovakia, presently Czech Republic, Fr. John Med left his family and friends, who lived constantly under the oppressive regimes of the Nazis and the Red Army, to share Godís love with the poor and the underprivileged at the age of 18. He made his first profession on 31 July 1934 and was ordained a Priest on 7 January 1943.

Fr. John Med had very close ties and emotional bonding with the people of Manipur. He came to Manipur in 1978 at Don Bosco Imphal and till his last breath he was serving the people of Manipur by supporting the education of some 900 children all over Manipur through donations from his family and friends in his country of origin - the Czech Republic. He was also the founder and builder of Don Bosco Senapati and Maram. His multifaceted personality of being an exceptional educator, administrator, and musician not only charmed his students but also educated them to become responsible citizens.

In his death, we have lost a friend, philosopher and guide. And to the hundreds of children he was directly supporting, he was no less than a Saint. May his soul rest in peace in heaven.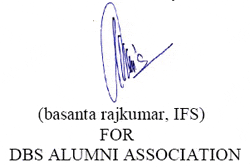 ---
This information is sent to e-pao.net by Basanta Rajkumar - On behalf of Don Bosco Imphal Alumni (non resident).
This PR was posted on January 26, 2011.
---
* Comments posted by users in this discussion thread and other parts of this site are opinions of the individuals posting them (whose user ID is displayed alongside) and not the views of e-pao.net. We strongly recommend that users exercise responsibility, sensitivity and caution over language while writing your opinions which will be seen and read by other users. Please read a complete Guideline on using comments on this website.