Khongjom Day Ningshing Numit Thouram at New Delhi
- Khonthaang Delhi -

New Delhi, April 26, 2011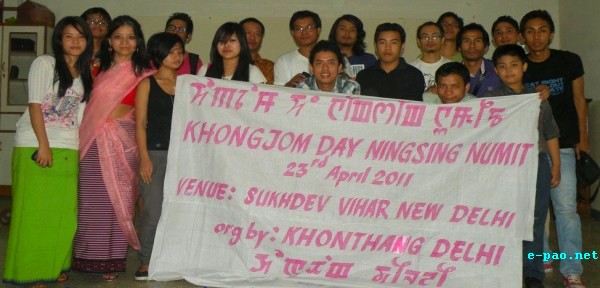 We have seen history being repeated itself and the subsequent history being manipulated. But how Manipur survived? For we appreciate freedom!

Since the last few decades, we have endured good enough proposition to outlive the truth of a new age wherein freedom and self-dependence are indeed compromised for the mere fact that historical episodes were compromised. Amidst this, all of us found the lies taking the centre-stage. That's where we found ourselves commemorating "Khongjom Day". What transpired between the historical exploits and the present day corruption and malice thus measured in our total ignorance can be achieved in our celebration of freedom.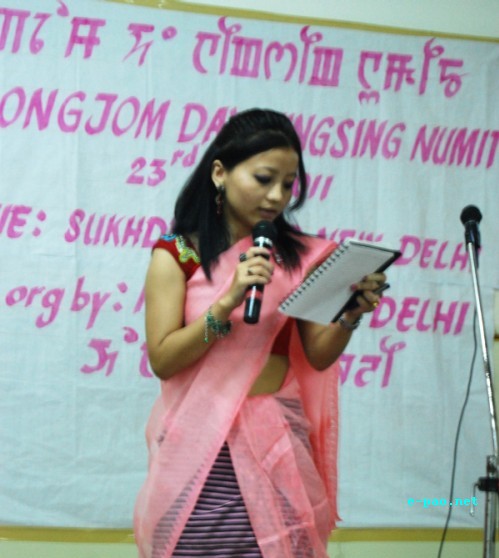 Thus, they fought and we celebrate; for that fact that they wanted us to live, all of us in freedom, in sheer freedom!

Khonthaang Delhi in commemoration with the sacrifices made by our forefathers celebrated the annual Khongjom Day Ningshing Numit Thouram on the 23rd April 2011. It was much more than just an event to celebrate our continuing heritage of self-rule and determination. The programme included:
Welcome address by the organizing committee
Followed by poetry recitation
Dance recitals by Yumnam Harika and Georgia Chingshubam
Keynote address by Premananda, Dr. Bimol Akoijam and Rojesh Seram
Khongjom Parva recital by Ima Leipaklokpi with Akhu
L'epilogue "Pari Imom Shamu Panganbasha " by Dr. Bimol Akoijam
Khonthaang Delhi, in all its collectiveness, lived the day commemorating our glorious past.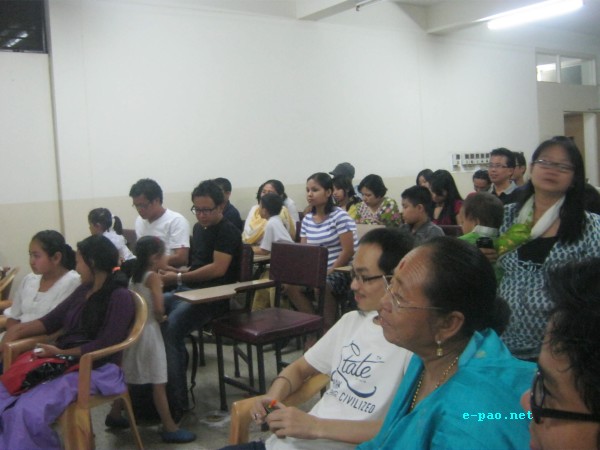 ---
* This Press Release was sent by Khonthaang Delhi . The sender can be contacted at khonthaangdelhi(aT)yahoo(dot)com
This PR was webcasted on April 26 2011 .
---
* Comments posted by users in this discussion thread and other parts of this site are opinions of the individuals posting them (whose user ID is displayed alongside) and not the views of e-pao.net. We strongly recommend that users exercise responsibility, sensitivity and caution over language while writing your opinions which will be seen and read by other users. Please read a complete Guideline on using comments on this website.