Felicitation ceremony of Sportspersons - Sarjubala Devi and Farooq Alam
- Manipur Students'association Delhi (MSAD) -

New Delhi - May 1, 2011


Office of the
Manipur Students' Association Delhi
Estd. 1971
Reference No: 20110502

FELICITATION CEREMONY

Manipur Student's Association, Delhi had Organized a felicitation ceremony of boxer 'Sarjubala Devi' of Manipur, who achieved the World youth championship title in Antalya, Turkey which was held on 23rd April till 30th April.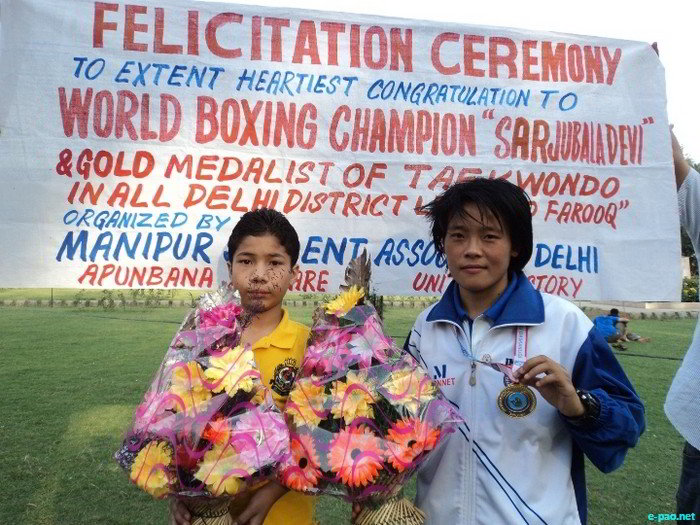 Also Md. Farooq Alam 13 years of age won the gold medal in All Delhi District Level Taekwondo Championship which was held on the 1st of May, 2011 at Pitampura, New Delhi. It was conducted at Delhi University and around 80 students participated in the ceremony.

The program was précised by the president of MSAD and the welcome address was given by Gunamani rk, Games and Sport Secretary. MSAD honored both the player by presenting momentums with encouraging notes.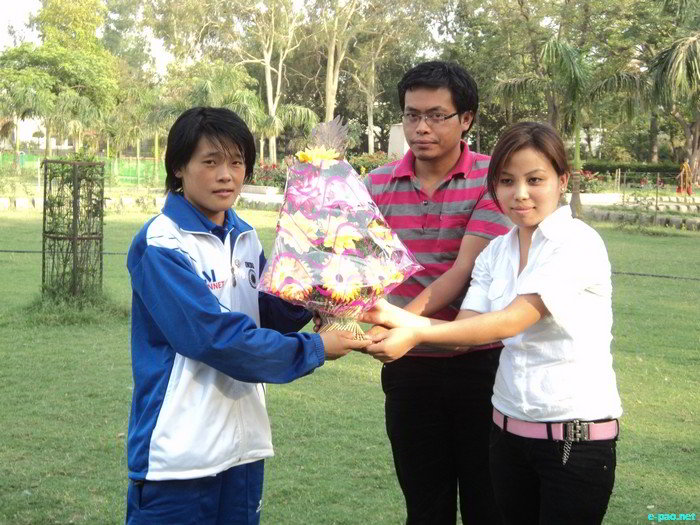 The World Champion Sarjubala mesmerized the program by sharing her experience and her inspiring story spelled a spectrum of encouragement to all present there. The key spokesperson of the program were Thoiba (former advisor), Rojesh(former president and former advisor) and Chinglenkhomba Thongam (advisor of MSAD).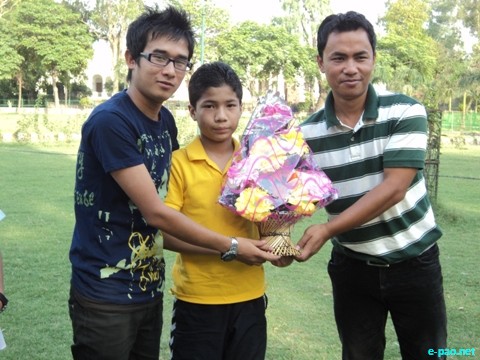 The spokespersons extend their heartiest congratulation on their tremendous achievement and honored them for representing our country and our state 'Manipur'. Explicating further the participants interacted with the world champion and extended their best wishes. Sarjubala extend her sincere gratitude toward MSAD for the appreciation and honor that she received from the student community of Delhi.

The program ended with a vote of thanks given by Sanayaima r.k, General Secretary of MSAD.

Sd/-
Beerjurekha Samom
President, MSAD
Date: 02-05-2011


---
* This Press Release was sent by Manipur Students' Association Delhi . The sender can be contacted at msad(dot)manipur(at)gmail(dot)com>
This PR was webcasted on May 03 2011 .
---
* Comments posted by users in this discussion thread and other parts of this site are opinions of the individuals posting them (whose user ID is displayed alongside) and not the views of e-pao.net. We strongly recommend that users exercise responsibility, sensitivity and caution over language while writing your opinions which will be seen and read by other users. Please read a complete Guideline on using comments on this website.