Unheimlich :: A Short Novel
- Part 13 -
Louriyam Bebica *

In the interest of the reading public and with the permission of the writer, we are reproducing the novella in a serial format... .
- Hueiyen Lanpao

Six more months have gone by, fighting over silly matters, laughing at his jokes, drowning herself in his songs, making castle with is words. Nothing seems to change in their friendship. Thoi spent most of her pocket money in making calls to Albeit. People may laugh at their relation - he was more than a friend, but less than a boyfriend.

Often at night, she felt like in doldrums thinking about this relation. But she tried to get the strength from darkness of the night, supported by the sparkling stars. She thought she too will have stars to brighten their life someday. He has freed her to go to anyone. That freedom annoyed her so much. She had longed to imprison her by his love.

They were together for almost five years but he never took her home.

It was one early morning. Her cousin brother was back from Delhi for vacation. He was going for a picnic with his friends at Kanglatongbi, where there is a waterfall.

"Tamochou, let me also come with you," Thoi pleaded her cousin brother.

"You! And with us? I don't think you will enjoy our company."

"I know. It is just an excuse to Mammaa. Please drop me at Sekmai on the way and pick me up when you guys are back."

"Is there any of your friend at Sekmai?"

"Albeit"

"Oh! Oh! Alright then get ready."

Her cousin brother was a bit worried over leaving her alone. She was still a baby for them.

"Thoi, are you sure you can find him? Shall I stay with you till he comes?"

"Come on, Tamochou, you carry on. I will call him up."

"Then take care. You just give me a cal when you want me to pick you up."

Of course, Thoi was a bit nervous. Although she knew the area where Albeit usually got down from the bus, she has no idea of where he says.

Luckily, Nelson was there at a nearby shop. She directly approached him without hesitation and he was almost frightened when she called out his name.

"Nelson, will you take me to Albeit's house?"

"Why not? Please follow me. How are you? When did you come back?"

"I'm fine. I came back yesterday. Are you still in Damdei?"

"Yes. What about your exam?"

"It will be held after 20 days. I'm on study leave. I'm going back tomorrow."

"Exam?"

"Oh! It is semester pattern. So I'm goona give my 5th semester exam."

"Why did you come back for just two days?"

"Bcoz I've my home here. Ha..ha.. Just kidding. Nothing special, actually."

They reached Albeit's house after some yards. She though he would be happy to see her. But he was annoyed. He came out wearing half-pant and banyan.

"Thoi, why did you come here?"

"To meet you, of course. Won't you introduce me to your Mamaa?"

"I won't since you have met me. No leave."

Nelson didn't know how to react after hearing their conversation. He was sure of getting a blast from Albeit. So he silently skipped away from there.

"Why should I leave? Do I behave like you do when you come to my place?"

"Please, try to understand me. Let's go", Albeit pulled her hands and almost dragged her.

"Listen Mr, I'm going to have lunch here. Please, do tell Mamaa that I want to see her. I'm not going anything till you give me lunch."

"Why are you so stubborn? Ah! Ok. What would you like to have?"

"Ummm... Pork."

"Pork."

"Yes."

"I cannot cook Pork in my house. Mamaa is vegetarian. So, I will get it from the hotel."

"Then, I will eat Dal."

"No, sit here. I will get it. I don't want to listen to complaints latter."

"Are you sure it will be alright with Mamaa?"

"Yes."

"Thanks."

"Don't try to flatter me, my heart won't melt."

"I don't care as long as I'm allowed to have lunch here."

Thoi knew that he would be wild at her over the phone that night. But she never thought he would be broken too.

"Thoi, why did you come at my place? Is it to see how worse the condition is? Didn't I tell you, I'm not rich like you?"

"Mr Albeit, in the first place, I don't care how your house looks like, and secondly, I came to meet you and Mamaa. By the way, what does she say about me?"

"She said that you are pretty, but she didn't like the way you walk. And the dress was supposed to be wear by baby, according to her since it was too short."

"Ha..ha.. Please tell her I will wear Phanek next time when I come there."

"Please, don't think of coming here again."

"Fine, I will drag you and Mamaa from there. Ha..ha.."

"I'm serious. Let's stop talking. You have such a great career and future. Don't spoil it. Do you know how I felt when I saw you at my courtyard? I was down with shame."

"But I..."

"Please, let me finish. You must have felt relieve after making me embarrassed. Why do you rich people love playing with us, hah?"

"Albeit, let me..."

"Please, let me talk today. Why are you girls taking it as a fashion to go and visit boys's places? Are you girls trying to check how much wealth do we have? What materials are used for construction of the houses? The number of iron rods used for the foundation..."

"Stop now. Enough is enough. I will hang up the phone if you are going to speak such nonsense. Believe me; I don't have such thoughts on my mind. I will be happy to spend my life anywhere you provided me. I am extremely sorry that I hurt. I will never forgive myself. How dare I hurt you, the one for whom I can end my life"

Thoi began to cry. She didn't wait to listen what she was trying to tell her. So, she disconnected the line and wept with her face on the pillow.



To be continued...


---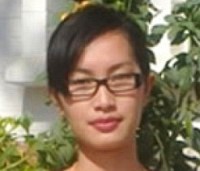 Louriyam Bebica
Unhimlich" written by Louriyam Bebica was released at Imphal Hotel on December 17, 2011 .
Organised by Cultural Research Centre Manipur, the book launched function was graced by Special Secretary and Director (YAS) H Deleep Singh, IAS as chief guest, Asst professor Kha Manipur College Chirom Rajketan as president and Olivia High School Principal Kaibon Dirinamai as guest of honour respectively.
Prof Jodha C Sanasham, head of department of ENT JNIMS, also attended the function as book reader.
TSE News
---
* Louriyam Bebica wrote this novella and is now reproduced by Hueiyen Lanpao (English Edition)
The writer can be contacted at bebicalouriyam708(at)gmail(dot)com
This article was posted on July 30, 2012 .
---
* Comments posted by users in this discussion thread and other parts of this site are opinions of the individuals posting them (whose user ID is displayed alongside) and not the views of e-pao.net. We strongly recommend that users exercise responsibility, sensitivity and caution over language while writing your opinions which will be seen and read by other users. Please read a complete Guideline on using comments on this website.