Unheimlich :: A Short Novel
- Part 12 -
Louriyam Bebica *

In the interest of the reading public and with the permission of the writer, we are reproducing the novella in a serial format... .
- Hueiyen Lanpao

Thoi was improving faster than they had expected. So, her father booked her return ticket. She heard her mom calling her from the room while she was staring at the fishes in the pond.

"Thoi, Albeit is on line."

She rushed in a second.

"Hello."

"Miss Sexy please take a long breath at first, I'm not running anywhere. You don't need to be in a hurry."

"Okay."

"So you are leaving tomorrow?"

"I think so. I mean, yes. Why don't you come to my house?"

"No. Let's go on a date, please, please."

"Ha-ha…! Again, I guess at Damdei College's gate, right?"

"Yes,"

"Oh! No,"

"Oh! Yes,"

"But the College is on vacation. Moreover, mamaa won't allow me to go."

"Please, make some excuse. About the vacation, it doesn't matter. Your presence makes me feel this world."

"Mr Albeit, may I know why you are so romantic today?"

"Do you think I am being romantic?"

"Of course, yes."

"Thank God. I am successful in flattering you."

"Good labor, congratulations."

"Thank you, Miss. So, may I expect you there at the tea-shop?"

"I will be there at 9:30 in the morning."

She was in dilemma to find some excuse. Her mom had never allowed her to go out alone. And especially in this period, there wasn't any hope to get permission as she recovered recently. Thoi told her mom that Viro wanted to meet her at the college. She didn't know if her mom believes her or not. But thank God, she permitted her.

"You are looking really sexy and cool today."

"Albeit, I am getting nervous. Please, let's go home."

"Don't bother. Now let's get into the tea-shop. You can have as many Samosas as you wish; I've got enough money today not like before I used to come with Rs 20. I want to recollect every word you had spoken there."

"But I am not supposed to eat oily food for six months as mamaa had advised."

"Then, you are going to watch me eating."

She agreed with him. She was happy that he remembered everything.

"How do you feel to be here after six months?"

"Feeling great and somewhat nostalgic."

He kept on eating, didn't even say a word. He was so free and frank, always focus on points. He didn't charade. He was so determined with what he wanted that made her run crazily after him.

Suddenly, she was trembling; her heart began to beat faster. She longed his tight hug, his moves on her lips, his warm breath merging with her own pulse.

"What's going on" she muttered herself. She didn't realize when her little toes rose up till she reached his face and lean her lips on his lips. Instantaneously, she opened her eyes with nervousness. She stared at him for a moment and sat down numb. She was trembling so much; she couldn't utter a word nor look up. Though there was silence, breezes of companionship joined them together. His spoon was almost half way to his mouth and he asked

"Are you okay?"

"I am sorry. I don't know how, I…..", before she could complete her words he shut her mouth with his lips.

"No need to say a word. It's alright and thanks."

"What?"

"I said thanks."

********************************************************

Everyone was busy packing in her hostel. They finished their fourth semester exam and they have thirty- five days' break.

For her, her mom had asked her not to come home. It was more than a year she didn't go home. She couldn't stop herself. She rang up her mom's number-

"Mamaa, can I come home?"

"No." That was her mother's reply.

"Why? See, everyone is going home. Our hostel will be closed for thirty-five days."

"I know you can stay with our cousin there. I and your babaa will join you next week."

"But mamaa, I want to come home."

"Thoi, be a good girl."

"Is there any book which says that farther I stay away from home I would be signified as a good girl? Ah! Bye."

She hung up the phone. She sat alone in the terrace pouring out her thought. She asked herself

"Am I feeling lonely or alone in this crowd? I know Shakespeare will write more than 2000 sonnets if he ever come to my hometown. But I am being snatched away from that beauty and pushed here in this crowd."

At last she decided to go home no matter what. She booked the flight ticket from her credit card and flew down.

She thought everything would be alright once her parents saw her. So, she decided not to tell them. She planned to go straight home by an auto.

When she came out from the airport, no vehicles were plying. Suddenly she was in panic. She began to walk alone on the highway. At last, she found an auto.

"Driver kaka, can you please drive me home?" Thoi pleaded

"Ibemma, I don't think I can drive you home. The government has imposed curfew suddenly".

"What?" Thoi cried out with a frighten look.

"Yes, are you coming from somewhere? Don't you know that 8 people were killed in a bomb blast in Imphal this morning?"

"I have no idea. I'm coming from Chennai. I haven't informed my parents too."

She began to feel her legs trembling; she bit her lips tightly to hold her tears. The driver pitied and could not resist her request.

"Okay, come and sit. Let's try our luck. I hope God will help me to drop you home safely."

They went through narrow streets of Leikai. They ignored the highway. But luck didn't favor her. They were ambushed. The driver's left arm was pierced with bullet; still he was trying to control the auto. They reached home at around 6:30 in the evening. It was already dusk. Her parents enlarged their eyes when she appeared in front of them with the driver. The driver collapsed at the spot. His father took him to the military hospital at Leimakhong and informed his family assuring that he was ok.

The next morning Albeit called her up.

"Hi, is it true?"

"Yes."

"Why did you do that?"

"Thoi, grow up, please."

"See, I came here to share my time with my parents, my ups and downs and see…"

"But you have to understand the situation."

"What situation you are talking about? What is this that I have to see the situation for coming home? As far as my knowledge is concern, home is where we are supposed to feel secure. But here this perception has turned upside down. I am being alienated from my birthplace. It says we are developed, we can reach everywhere in this world, making distance vow at the technology advancement. But I think it is shortening only the geographical distance, not the way to heart. This distance, duration I stayed away from my parents has killed my frankness to my parents. Now, I cannot imagine myself sitting with my mamaa and sharing my experiences on the first date."

"Thoi, I can understand but you should go with the flow of time."

"Yes, sorry I won't be able to meet you this time. I am going back tomorrow again."

"Has your babaa arranged for the security?"

"Yes. They will escort us till the airport. Albeit, is it wrong to seek my own freedom?"

"Honey, forget it. Love you, bye."



To be continued...



Inmates of Kanglatongbi Children Home being taken out for a tour of historical places. The tour was organised by columnist of Hueiyen Lanpao (E) Bebica Louriyam with the support of her friends in July 2012
Pix - Hueiyen Lanpao
---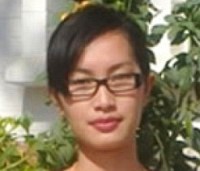 Louriyam Bebica
Unhimlich" written by Louriyam Bebica was released at Imphal Hotel on December 17, 2011 .
Organised by Cultural Research Centre Manipur, the book launched function was graced by Special Secretary and Director (YAS) H Deleep Singh, IAS as chief guest, Asst professor Kha Manipur College Chirom Rajketan as president and Olivia High School Principal Kaibon Dirinamai as guest of honour respectively.
Prof Jodha C Sanasham, head of department of ENT JNIMS, also attended the function as book reader.
TSE News
---
* Louriyam Bebica wrote this novella and is now reproduced by Hueiyen Lanpao (English Edition)
The writer can be contacted at bebicalouriyam708(at)gmail(dot)com
This article was posted on July 09, 2012 .
---
* Comments posted by users in this discussion thread and other parts of this site are opinions of the individuals posting them (whose user ID is displayed alongside) and not the views of e-pao.net. We strongly recommend that users exercise responsibility, sensitivity and caution over language while writing your opinions which will be seen and read by other users. Please read a complete Guideline on using comments on this website.