Scorpions and Memories?



An account of the few hours building up to the concert.



Scorpions. Hmmm!
They certainly do conjure up so many of those good old memories.
I remember my first Rock cassette I bought which incidently was Scorpions World Live!
Remember those school days when Black Out used to be a regular feature in any concert.
Actually I hate it when it conjures up so many memories because it just makes me feel so old. ;-)

Got up that Thursday morning fresh as ever. While making the breakfast, I checked out the 91FM to see if it is playing any scorpions but I got some Indipops. So changed it immediately to the 'Acoustica' album I had recently acquired. You can say I have been building this up for a week now. Iam sure everyone of those 30 thousand strong crowd on the Palace Grounds that evening must have been too.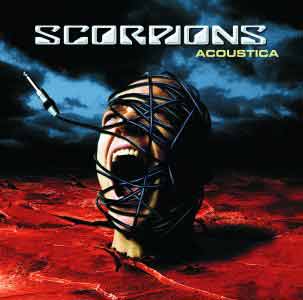 Acoustica Live
Reached the concert area early and stood on line to get in first.
Man! Iam feeling like a college boy. (shit! I hate this feeling!)
Many have come early and were already lining up. As we stood outside, we could hear the sound check going on inside and there were full speculation amongst us as to who might be carrying out the sound check - the roadies or THEM!.

"That must be one of their roadies. It doesn't sound like Klavs Meine."
"But the sound system seems to be good, huh?"
"Oh! you should have seen the Deep Purple. The sound was so good."
"The Bryan Adams' show didn't have a good sound."
"Remember when Autograph came to Imphal."
"I could hear them playing from my house and I came running only."
"That was the first good concert I saw. I was in school."
"Remember, after they sung 'rock n roll', every band in Manipur had to sing it in their concerts."
(who started this down-the-memory-lane stuff now?)

"Mee yammna lak-e-hai. Eikhoi saak su yamna leine."
"Maning dagi mayamse Meitei-ngaktani. Meiteilon ngang-na-reese tao."
"Ebungo! Eikhoi Chingmee singsu ko, moi masen meiteilon ngang-na-bani."
"Hoine! Kei kanadabada! mayam nung-ngaina punna leimin-naraga loirabasida."

References to the recent Cease Fire activities in the midst of all this.
But soon it changed as the security starting allowing us in.

We got in and soon we started discussing on the speakers and the stage and all those lights.
"The Deep Purple was so good, it really felt like a rock concert. The bryan adams' one was not that great."
"Yeah I know! remember we returned very soon."
"Must be because the sound system was not good."
"Yeah! It was not good! But During DP, I could feel the thud of the bass in my heart."
"Will these speakers be able to deliver the goods to us?"
"It must be brought by them."
"Then it must be good only."

The clock ticked, people just piled up, the whole of Poison "Flesh & Blood" album was played over the speakers and still no sign of Scorpions. But the stage has a scurry of activities as those guys arrange the microphones, stands and what nots. Very impressive!

"Shit man! Are they late or what?"
"who's the opening act?"
"That DJ Ivan is doing some mix , I hear."
"What? Is he playing house music here?"
"Yeah, I know, He'll get booed like mad."

Soon enough DJ Ivan came running out with the 91FM RJ Rohit. Rohit went harping about why Bangalore is the best, blah blah and DJ Ivan started his Rock mix. I could hear some boos around but he did get some good response especially when He was doing 'I want to break free'.

It was nearing 8:30PM and the 15 member musical troupe came on stage and settled towards the back. Even they got such rousing welcome. I wonder how people will freak out when THEY come on stage.
Scorpions came on stage by 8:30PM. (we have been waiting for this!)
The sound system just went wild. Light was berkserk. Clouds of smoke came up.
Rudolf Schenker, Mathias Jabs leading the way. Their Guest drummer from California was too wild. Klaus Joined in to kick the evening off with the "Loving you sunday morning" - an old song which I remember from my school days.

I remember my old song book where I had collected lyrics of rock numbers(I lost it few years back). I used to be quite proud of my collection with many of my friends borrowing it to copy. It had so many of Scorpions' numbers. I still remember, on one of the page I had a picture of them on stage and below I had written their line-up:
"Klavs Meine - Vocals
Rudolf Schenker - Guitar
Mathias Jabs - Guitar .... "
Oh Shit! Man! Iam overcome with that dreadful feeling of feeling so old.
What with all these memories!
Man! I gotta stop this right here.

By: Marc
Just for records, the concert was on 9th August 2001, Palace Grounds, Bangalore.
* Comments posted by users in this discussion thread and other parts of this site are opinions of the individuals posting them (whose user ID is displayed alongside) and not the views of e-pao.net. We strongly recommend that users exercise responsibility, sensitivity and caution over language while writing your opinions which will be seen and read by other users. Please read a complete Guideline on using comments on this website.