Who says rock music is dead?


By:- Taibungo Khuman *



No discussion of the vast changes in musical life in recent years can ignore the developments in rock music during the 80s and 90s.

The vitality of rock music made a tremendous impression. Rock was" relevant", music of social change and revolution. It triumphed everywhere and the very future of classical music was considered to be in doubt.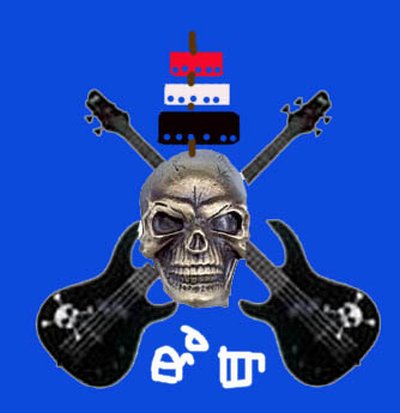 A Rock Logo by Taibungo Khuman



Certainly it was the specific example of rock music which forced many composers to re-evaluate the sense of their music and its role in modern culture.

Rock music invaded and conquered the tiny state, Manipur in the eighties. .Many metamorphic rock bands emerged one after another. The new genre was the opium of the youths.

It was started three decades back (approximately) by Runway Tracks to give Manipuri bands a platform to perfom, and it had really come a long way since then. Some of the early performers Cannibals, Phoenix and other nameless artists had done big things on the regional circuit.

And then, with the world opening up big time, with Channel V and MTV getting into act, it finally seemed a realistic thought that a Manipuri band might just to manage to make it nationwide.

That was the first thought in my mind as I walked into first night of a show when Phoenix, Post mark and some solo artists were performing.

Even at the height of the rock culture of the mid eighties and early nineties, there was a remarkable rapprochement between modern culture and "art" which will continue to be an important factor in the future evolution of new music.

At the beginning of the new century, the rock music seemed to be lost its face from Manipuri music scene. Manipuri rock of tapta aka Jayenta went hibernating with the ebb of the wave. There may be pros and cons about the factors that led the decline of Rock music in Manipur.

In last three or four years, some cable TV channels and promoters bring new hope to rock fans and musicians. Today many Asians do all rap, rock, hip-hop, pop or even rhythm and blues in their own version to alleviate the language barrier. Thanks to "Arirang" TV.

However, while all the above mentioned experimentations have never analysed, discussed and written about in great deal, here is one movement that has been glossed over to quite an extend by the majority of the critics.

The wheels of development were put in motion when some skilled rock Guitarist, drummer or singers started singing in Manipuri version with the intention of melding rock tune with the energy of meaningful lyrics.

We should welcome Uttam, Alvina Gonson and Eastern Dark for their historical entry in Manipuri music scene with a local taste of rock music.

They sing like any other Asians do now-a-days. Anyway, people have already accepted them too.

But the remaining question is- How far this new bandwagon can go.

Read Taibungo Khuman Poems here.


---
* Taibungo Khuman contributes regularly to e-pao.net . This article was webcasted on August 19th, 2007


* Comments posted by users in this discussion thread and other parts of this site are opinions of the individuals posting them (whose user ID is displayed alongside) and not the views of e-pao.net. We strongly recommend that users exercise responsibility, sensitivity and caution over language while writing your opinions which will be seen and read by other users. Please read a complete Guideline on using comments on this website.