Metronome 2008

Ringo Pebam *
It must be cold december in the Hills of NE, but the music lives on.

Today WHITELION and FIREHOUSE will perform at Shillong.

The Verbs, won the coveted Best Band award, in the just concluded Hornbill Fest 08 in Nagaland.

Closer home to Manipur on 17th of this month, some pioneers of Manipur's rock and a bunch of talented young blood are gearing up for a grand free concert.

It's METRONOME 2008, at Hatta Kangjeibung, on 17th Dec'08 from 5:30 PM onwards.

Entry is FREE.

This event is being organised by River Boat, an event management firm. Bulo Konsam, vocalist of 'Kradle O' Beats', is the driving force, is the main man behind the event. He hugely contributes his time, energy, money for the expenses of this concert, other musicians who performed in Metronome 2007 also give a good share of contribution. Metronome concert is the brainchild of Bulo, and this year he dedicates this upcoming concert to his late father Konsam Hemchandra.

The in-house band of Metronome 2008 consists of:
Lien Gangte - vocals
Bulo Konsam - vocals
Phila - vocals
Naresh - guitars
Robby - guitars
Mocha - bass
Bungo - drums
Tony - keyboards
Featured bands are:
RECYCLE
CLEAVE
ADDICTION
Vivek Chongtham and his band
Lien Gangte
needs no introduction. He is one of the stalwarts of Manipur's Rock who stands tall to till this day. Seeing him perform live is a chance many die-hard rockers of Manipur long for.
Bulo Konsam and Robby Konsam of '
Kradle O' Beats
' fame, who are cousin brothers, will be seen performing together after a long time. Their fans can expect to see them play their acclaimed original number "Waiting". Robby who is based in Bangalore has gone home only for this concert.
Phila, a very promising female singer will be featured in this in-house band.
Naresh and Mocha, two versatile guitarists, along with Tony on keyboards, and Bungo(of Recycle) on drums, will be setting the stage of fire with their solid sounds.
"Change" and "Tell me why", original songs of
Recycle
- one of Manipur's best bands these days, can be expected to be played live. Cleave and Addiction will also be making their mark in this concert.
Former Lapps, former Dizzy, former Salvator.. Vivek Chongtham, a very well known vocalist along with his band is also expected to give a good show that will be remembered for a long time to come. Close sources said that Vivek's brother Vikram Chongtham, a highly respected guitarist will be playing for Vivek's band.
A lot is expected from this concert, if you are at home, don't miss it.
Visit/Join the lovers of the music at RMM:
http://groups.yahoo.com/group/rock-music-manipur/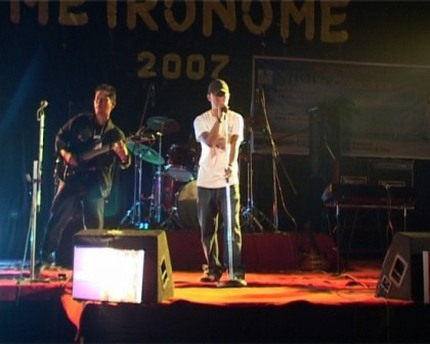 Bulo Konsam of KOB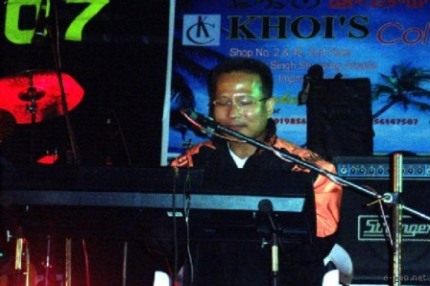 Lien Gangte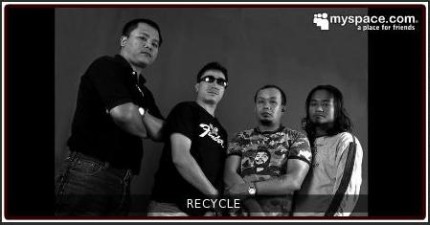 Recycle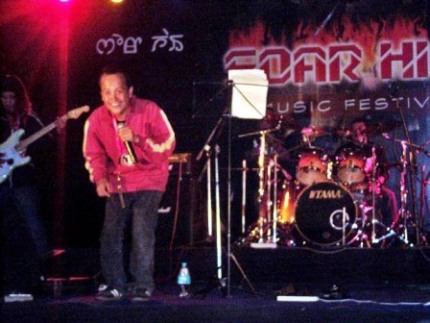 Vivek Chingtham
---
* * Ringo Pebam, a software engineer based in Bangalore contributes regularly to e-pao.net. The writer can be contacted at ringo_pebam(AT)yahoo(DOT)com
This article was webcasted on December 13 2008.
---
* Comments posted by users in this discussion thread and other parts of this site are opinions of the individuals posting them (whose user ID is displayed alongside) and not the views of e-pao.net. We strongly recommend that users exercise responsibility, sensitivity and caution over language while writing your opinions which will be seen and read by other users. Please read a complete Guideline on using comments on this website.