Imphal Talkies performs for Free Binayak Sen Campaign at Delhi :: April 4th 2011
*


Imphal Talkies performed in New Delhi for Free Binayak Sen Campaign on April 4th 2011.

Imphal Talkies, better known as the "new voice of Manipur and the new voice of the Northeast" has been protesting against AFSPA and various other social injustice done to the people through their songs.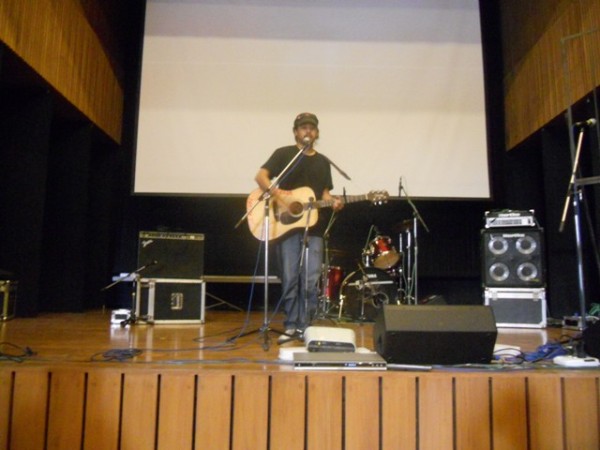 Here at Alliance Francaise de Delhi, many listeners were carried away by his powerful, subversive lyrics and his songs.

One of his fan writes, " it was a very nice performance at the opening! Imphal talkies songs are the only numbers which caters the need of the hour".

From Binayek to Sharmila, from Kashmir to Manipur, Imphal Talkies protest the ill treatments of the Government of India through their music. The band is planning for an India Tour; to travel across India and let the people know how we are suffering.

Follow Imphal Talkies on facebook here

Read an announcement on this event here


---
* This article was webcasted on April 07, 2011.
---
* Comments posted by users in this discussion thread and other parts of this site are opinions of the individuals posting them (whose user ID is displayed alongside) and not the views of e-pao.net. We strongly recommend that users exercise responsibility, sensitivity and caution over language while writing your opinions which will be seen and read by other users. Please read a complete Guideline on using comments on this website.