Deep Purple at Bangalore, Roger Waters at Mumbai


By:- Ringo Pebam *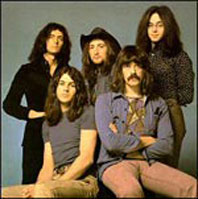 So you
Thought you
Might like to go to the show



Deep Purple, who along with bands like Black Sabbath and Led Zeppelin pioneered Hard Rock and Heavy Metal Genre, is back to Bangalore. They are performing on 17th Dec 2006, at Cathedral School Grounds, Richmond Road.

They made their first breakthrough with the hit "Hush" from their debut album "Shades Of Deep Purple" in 1968. "Rapture of the Deep" is the 18th studio album which was released in November 2005.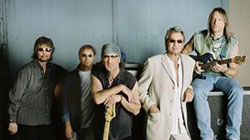 Deep Purple



A long way they have come, since their 1972 Album "Machine Head", the definitive '70s heavy metal album, "Highway Star," "Space Truckin'" blasts off like World War III, "Smoke on the Water," which has a mandatory riff for anyone owning a guitar. It still fries the ears 35 years after. Respected Mr Ritchie Blackmore, you must be old now, with grey hair and wrinkled face, but your riffs are still the best! Missing you grand old man, who gave us the songs that last forever.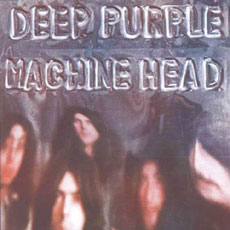 Album Cover - Machine Head



Machine Head!! This album name of Deep Purple might remind us of some stalwarts and top guns of Rock Music of Manipur of the 80's. In 1986, Manipur had the first rock concert of Machine Head, which was perhaps the first hard rock band of Imphal. Machine Head performed only a couple of concerts and the line up was Momocha, Paul, Leilan, and a guy from Churachandpur whose name was Steve(not very sure of the name, and _sorry_ if I missed out any members, was in just class 3 then).





Remember when you were young,
You shone like the sun.
Shine on you crazy diamond.



Pink Floyd! Do they need any introduction? No. Their songs are constant companions; their lyrics have been an inspiration.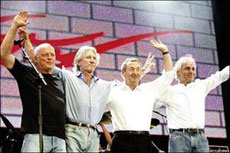 Pink Floyd - in Live 8



Live 8, last year brought together all the four greats on one stage after 24 years. How good you felt when you saw Roger Waters and David Gilmore hugged each other after the show, and four of them standing in arms?

He was here in Bangalore in 2002; he is coming back to India again. Come Feb 18th 2007 and you will have Roger Waters at MMRDA-BKC Grounds, Mumbai. Roger Waters - a leader and a creative genius whose philosophical lyrics are masterpieces.


A very younger Roger Waters



Sing along these lines and move on, rock on, shine on... life is calling!!

And did they get you to trade your heroes for ghosts?
Hot ashes for trees?
Hot air for a cool breeze?
Cold comfort for change?
And did you exchange a walk on part in the war for a lead role in a cage?

References:

http://deep-purple.com/tourdates/
http://brain-damage.co.uk/old/news/0611221.html
http://www.pinkfloydz.com/roger2007/main.htm


---
Ringo Pebam, a Software Engineer in Bangalore, and a Free and Open Source Software activist, contributes regularly to e-pao.net. The writer can be contacted at ringo_pebam@yahoo.com . This article was webcasted on December 04th, 2006


* Comments posted by users in this discussion thread and other parts of this site are opinions of the individuals posting them (whose user ID is displayed alongside) and not the views of e-pao.net. We strongly recommend that users exercise responsibility, sensitivity and caution over language while writing your opinions which will be seen and read by other users. Please read a complete Guideline on using comments on this website.