Your credit card can be cloned
Shyamchand Salam *


How safe is your credit card? Plastic cash that lets you buy almost everything by just swiping the card can also turn out to be your worst nightmare. This is not an isolated incident. With the use of the credit and debit cards on the rise, their misappropriation has become a major worry for one and all. Credit card users in India have been robbed of crores of rupees due to card-cloning over the years.

International bank cards frauds have also risen, taking advantages of the loopholes in the system. In many cases, Indians have used details from foreign credits cards to swipe away millions. The offenders often get away as laws are not very stringent in India for such acts of crime. The maximum punishment would be imprisonment for up to three years.

Credit card skimming has become a serious problem all over the world. This cost a loss of huge $1 billion a year. A fraudster anywhere in the world could be using a cloned credit card with your name and account number on it.

Have you stopped using cash for most of your weekend mall purchases and extravagant dinners at restaurants? And flash your credit or debit card every time you have to pay that bill? If yes, then keep an eye on the shopkeeper who is swiping it because he can clone your card. This is done by swiping the card on a device called skimmer which capture the information stored on the magnetic strip of the card.

On April 19, 2010, an MBA graduate named Fiyaaz Ahmed was held in Gurgaon for cloning cards. He allegedly stole data from 35 cards, duplicated three of them and did shopping worth Rs 3 crore.

On March 25, 2010, Hyderabad Police Task Force busted an international credit card cloning operation and arrested five people from Ranigunj in the city. The gang had collected credit card data of foreigners.

On March 22, 2010, a computer science student from Mangalore was nabbed by crime branch officials for using fake credit cards. Twenty-two-year-old Mohammed Fadil Koshmin was allegedly the ring leader of a card-cloning gang. He had a pan-India network and he made transactions worth Rs 10 lakh in six months.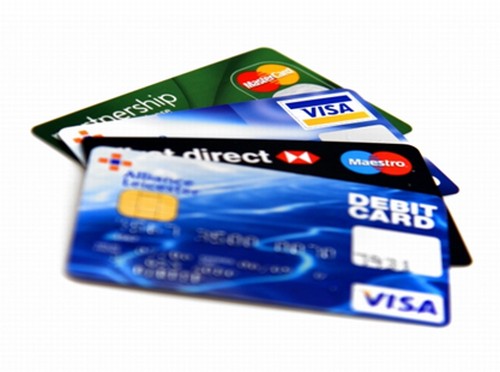 What exactly is skimming?

Skimming is a process whereby a person just creates a cloned version of the card. This clone can be created by either using leaked credit card information or by swiping the card on a device called a skimmer, which captures the data on the magnetic strip of the card. The data can then be transferred to expired or blank card which are easily available in the market. And you have a cloned credit card ready.

Keeping your card in your view always is the only way to protect yourself. In such cases, technology can do very little. Itís people who have to be careful and itís important for you to be alert.

How does it work?

A skimmer simply copies the information from your credit card, which is used by a thief to make a cloned credit card. At a time a skimmer can hold data from hundreds of different credit cards. As the credit card skimming devices are easily available, thieves are using it.

This data can be easily uploaded on the net from a skimmer and e-mailed anywhere in the world. Skimming and counterfeit credit card scams are widespread all over the world. A factory located Far East has capacity of 10,000 cards per day, which is dispatched, mainly to Europe and Latin America.

Small-scale skimming operators are also active in a full fledge.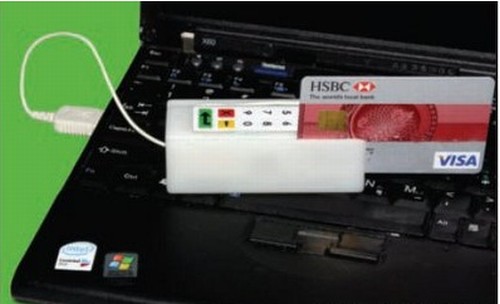 Few years ago, skimming was less common. Skimmers were too bulky to carry, so it is difficult to hide under counters. Smaller skimmers, roughly the size of a pager, hit the market four or five years ago. These skimmers are easily available and easy to carry, hide and easy to handle. In past you had to make a skimmer yourself. Now a day anybody can buy it on internet. A skimmer costs about $300, and the equipment to make a counterfeit credit card costs about $5,000 to $10,000.

Apart from this the fraudster put a small skimming bug into an older credit card terminal. The bug copies credit card data from the terminal. A few days later the fraudster removes the bug.

How to protect yourself?

It is impossible to eliminate this fraud, but precautions can always help. How to protect your plastic money:
Do not accept a credit card if the envelope containing it is already opened or is tampered with. The card could already have been cloned before the delivery.
Be alert when your card is being swiped for payment. It reduces the chance of being put through a cloning machine.
Never let your card out of your sight.
Make sure the merchant swipes it on a bank machine, not something else Ė it can be a skimmer.
Do not just glance through the credit card statement. Look through each transaction carefully to spot illegal usage.
Ensure that the part mentioning your card and account numbers on your statement is destroyed before you dispose them off.
Never throw away old receipts and bank statements in public bins.
Be careful when disposing of bank statements and credit card receipts. Criminals search dustbins for these.
Source: Internet and newspaper
---
* Shyamchand Salam is a frequent contributor to e-pao.net . The writer can be contacted via facebook or email: sshyam15(at)yahoo(dot)co(dot)in
This article was posted on April 19, 2011.
---
* Comments posted by users in this discussion thread and other parts of this site are opinions of the individuals posting them (whose user ID is displayed alongside) and not the views of e-pao.net. We strongly recommend that users exercise responsibility, sensitivity and caution over language while writing your opinions which will be seen and read by other users. Please read a complete Guideline on using comments on this website.