Where do you want Manipur to be after ten years?
Mubasir Raji *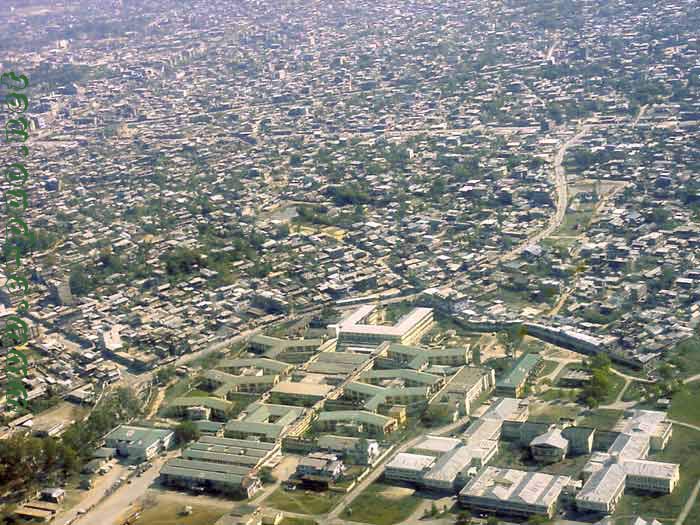 An aerial view of Imphal, Manipur


What lift a nation or a race from poverty, superstition and traditional to modern sophisticated and industrial nation? The lift may be provided by a number of factors, it may also be provided by a band of inspiring minds or leaders who have courage to dreams and persistent enough to realize them. One such story was Japan: in 19th century Japan was just another nation with all the characteristic ills of a backward nation. Within a very short period of time Japan bring itself out of the mire of in-fighting impoverished nation to an emerging nation. Japan surprised one and all with its deft ferocity when it defeated Russia in 1905.

Other Asian countries like Singapore, Malaysia and South Korea flaunt their success story with pride, within the shortest possible time. China is too big a nation to consider here, now the question comes haunting to this part of the world. The buck stops with us. Do we have in us to soak all the pressure and set new example to the nations of the world? Do we have those inspiring minds, which is the required characteristic to perform such feats? India may have those inspiring minds in the 1940's (writer's personal opinion) but the writer is not sure about the present stock of leaders and to consider India as a whole will be too big an exercise at the moment because of all its complexities.

Coming to north eastern part of India, is there any sate which shows any sign of such uplift? Unfortunately so far not one of them! Potential is there and there is no excuse; because those Asian countries (S. Korea, Singapore, Japan, Malaysia etc.) too use to have no lesser problems than we are facing now. Do Manipuri as a race have in them that 'X-factor', which will edge passed every competitor it faces? Here again, we have the potential, we have the history and poised but we don't have vision and there is no leader. Talking about leaders, the endangered Sangai species will look like over populated if we compare with the numbers of good leaders we have. It seems good leaders are almost on the verse of extinction; the need of the hour is to find those potential leaders and nurture them.

It is a very paradoxical thing, leaders lead their followers, and they lead with example and show the paths for people to follow them. Here we are talking about instead of leaders leading up; finding our leaders and nurturing them (this show the rareness of leaders). There is need for building up of required atmosphere, where good leaders will be born.

People who call themselves leaders and demand respect are no leader. Respect is a natural thing and good leaders command them. One quality of leaders is willingness to serve people first. Mahatma Gandhi insisted on serving the people without looking for any personal benefit; the result was millions of people follow him blindly. People who eye for the chair and always looking for lofty titles have no place in the heart of people. People who command respect does not need any VIP perks, they are natural VIP wherever they go. People always welcome them with open arms.

What are those fertile conditions which is required for a good leader to be born? Blindly imitating other people will not help us in finding our own place in the world. We need to set ideals; our old ideals need to be renewed if we does not find any old ideals (or does not fit with time) then we need to set new ideals. We need to understand the importance of ideologies, literature and history. We regard little for our history, literature is still to find the place it deserve; the result is weak or no ideology, 'gone with the wind attitude'.

Gandhiji went to England and then to South Africa but return becoming more Indian than any Indian living in India. Today our youths went to different part of the world; but they are acting more like confuse outcast who neither fit her nor there.

It is inevitable that people will go to different part of the world and will remain there if they have to, but if they are confuse lots they unwittingly engaged in confuse psychological warfare spreading their confuse thoughts. Most of our youths (both remaining here those went outside the state) are behaving like 'confuse crank' these days. They have the good sense to imitate the finer points of the other cultures of the world but because of the lack of the ideals and other collective vision, our youth are creating more fissures than harmony and upward moment.

Talking about collective vision, we need to know where we are going. We need to set a destination where we want to reach and these destination should be developed in such a way that it comes naturally to us. Here we are now; a small stated fragmented from different angles, division, between urban and rural, division between the different communities. It is like nuclear fission reaction, that we are going, divisions up to the limit of possibility.

If people like to believe, everyone is a leader in their own capacity, there is no need for a title or to own a post or even to become a member of an organization to become a leader. Everybody can contribute in building that collective vision. Once a clear sets of ideals has been set all else will follow as night follow the day.

Can Manipur performed a miracle; lift itself out of the underdevelopment? Can we give that all inspiring success story; which people all over the world quote as an example? Can we become the all important, the centre of attention for everyone? Can we become the next big thing that develops far beyond the imagination of doubters?

Of course there are lots of hurdles to be cross before we reach that stage. Being a small Indian state, Manipur is depending lot more upon the centre to take initiative. People might even say that we are totally at the mercy of centre and the centre have to do the thinking for us. Whatever ifs and buts are, nobody can deny our right to dream. Dreams do come true and people have done this time and again. If one considers such a dream as a backdrop, we have to consider where we are leading where we will be after ten years down the line?


---
* Mubasir Raji wrote this article for e-pao.net as part of 'Down the dream land'
The writer can be contacted at mubasirraji(at)gmail(dot)com
This article was posted on May 25, 2014.
---
* Comments posted by users in this discussion thread and other parts of this site are opinions of the individuals posting them (whose user ID is displayed alongside) and not the views of e-pao.net. We strongly recommend that users exercise responsibility, sensitivity and caution over language while writing your opinions which will be seen and read by other users. Please read a complete Guideline on using comments on this website.