Workshop on "Capacity Building Programme for Faculty in Social Sciences"
- Date : 14 – 27 March, 2013 -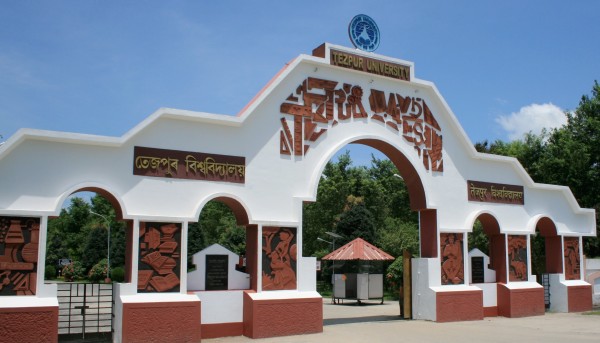 Tezpur University, Assam


Applications are invited from college teachers for a two week "Capacity Building Programme for Faculty in Social Sciences" being jointly organized by ICSSR-NERC and Equal Opportunity Cell, Tezpur University, during 14 – 27 March, 2013 at Tezpur University Campus.

Interested candidates may download the application format from www.tezu.ernet.in and send the filled-in application to the undersigned by March 8, 2013.

Selected candidates will be provided accommodation on twin sharing basis and their actual travel expenses (bus or II Class train fare) will be reimbursed.

Sd/- Education Officer

Concept Note

Social Science Research has assumed great significance in recent times as it concerns itself with the human aspects of the world. In course of time Social Science has come to be recognized as important in contributing towards overall social development. If one considers historical evidences, the important part played by Social Science becomes evident. It may be interesting to note that philosophers like Plato and Aristotle were advocates of Social Science and their philosophies are based on the objectives of Social Sciences. Social Science involves an in-depth study and evaluation of human society and behavior. Quite unlike natural science, social science reveals subjective, objective, inter-subjective and structural aspects of the society. In simple words, it measures the social developments of the society and assesses its limitations as well.

Social Science Research tells us how society functions, helps to understand the existing scheme of things and informs about problems that exist. According to the late Columbia University Sociologist Dr. Robert Merton, "The function of social science research, then is not simply to supply information useful in remedying problems already known, it serves to make the problems known."

Social Science Research offers us knowledge about the social world and is thus more than a reflection of our opinions and prejudices. It substantiates, refutes, organizes or generates our theories and produces evidence which may challenge not only our own beliefs, but also those of society in general. Its role is to understand and explain social phenomena, to focus attention on particular issues and to challenge conventionally held beliefs about the social world. With regard to the importance that Social Science Research has acquired of late, the Capacity Building programme is being proposed for faculty of Social Science with view to honing their skills towards conducting research in social science.

The programme would attempt to trace all nuances of conducting research in Social Science in an in depth manner. Tracing from the conceptualization of research projects, preparation of research proposals, to intricate details of research methodology and winding up with the procedure of documenting and publishing research findings, the programme would attempt to provide a comprehensive training on Social Science Research.




---
* This info was sent by Khwairakpam Rakesh (PhD Scholar School of Social sciences, Tata Institute of Social Sciences.) who can be contacted at khulakpakh(at)gmail(dot)com
This Post is webcasted on March 01 2013.
* Comments posted by users in this discussion thread and other parts of this site are opinions of the individuals posting them (whose user ID is displayed alongside) and not the views of e-pao.net. We strongly recommend that users exercise responsibility, sensitivity and caution over language while writing your opinions which will be seen and read by other users. Please read a complete Guideline on using comments on this website.