Nancy & Santi Yambem remembers Jupiter
Mr. Jupiter Yambem left his family and friends on the fateful morning of 11th September 2001. He also happened to be the only Manipuri working at the WTC, New York, when terrorists attacked the twin towers. He left for work early as usual that day and the last communication made with him was the call to his cell by his wife Nancy. After the incident, when phone lines got cleared, his cell phone rings when called at, but is not picked up.

16th September 2001, 5 days after the WTC collapsed, the worst fears of Manipuris worldwide came to a reality. The mortal remains of Mr. Jupiter Yambem was found from the rubble and was identified by his wife.

A year has passed since this incident occured but it has burnt the feeling of fear more deeply into everybody's mind than ever before. For the 'FIROI' of the departed soul, Late Mr. Juipter's Wife Nancy and son Santi was at Imphal on Setember 11th 2002.

Related archive pages from e-Pao! 'A Special Update 2001', 'Memorial Service 2001'.

Related News from Rediff.com Yambem family remembers Jupiter on first death anniversary - September 11 2002

Related News from Outlook.com Wife Nancy on Jupiter Yambem, 47 - September 16 2002


---
Nancy & Santi writes

11th SEPTEMBER 2002
IMPHAL

To our Family and Friends in Manipur,

How can we ever express our gratitude to you all for everything you have done for us and our family out of your love for Jupiter since 11/9/01?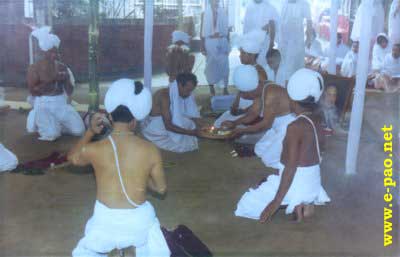 You have shown enormous kindness and strength in a time when these things could be very difficult to find within us. I believe that through out this whole horrific time God has lifted us up and simply said that we must continue to live and to carryout our life the way Jupiter had envisioned our future would of been. I can still feel Jupiter's presence with us and I know that his soul is guiding us to help make this incredibly difficult time a little easier.

Jupiter was a man who loved life, he loved his family and especially loved being a father to our son, Santi. He was a person who loved people of all races and religions, he was also the most peaceful man I ever knew. It is so hard to imagine him not being with us to raise Santi and experience his trials and joys of growing up. It is still unbelievable to me that he is not coming back home to us.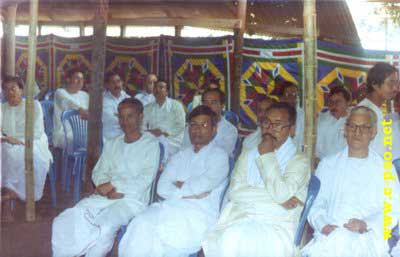 I have learned a lot since 11/9. I feel very strongly the most important lesson is that there is nothing more valuable than a human life. No amount of power or wealth can ever replace someone you love, and everyone is loved by someone. To those who would sacrifice a human life to further their cause I ask you to consider this, to myself and my son, there was nothing in this world more important than Jupiter. You can not imagine the pain we have had to suffer since 11/9, but please try to imagine how you would feel. Please then imagine instead, the end of the killing of innocent humans. In the words of W. H. Auden; We must love one another or die.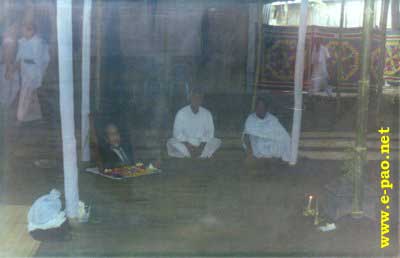 Santi and I are surviving, we are getting our life back to some new form of "normal", but our life will never be the same with out the loving presence of Jupiter. I Know Jupiter was loved by all his family and friends and he will be greatly missed. We must now remember all that we loved about him and share our memories openly and freely with each other and with those that did not have the opportunity to know him for long. Please write your fondest memories down and send us a copy. I am trying to preserve everything for Santi, so in the future he can truly remember what a wonderful person his father was.

Thank you again for being a important part of Jupiter and our lives. I pray for a peaceful new year for you all.

With our love,
Nancy and Santi Yambem

420 Liberty St.
Beacon, N.Y. 12508
U.S.A.


---
* Comments posted by users in this discussion thread and other parts of this site are opinions of the individuals posting them (whose user ID is displayed alongside) and not the views of e-pao.net. We strongly recommend that users exercise responsibility, sensitivity and caution over language while writing your opinions which will be seen and read by other users. Please read a complete Guideline on using comments on this website.